B.ED ( Bachelor of Education )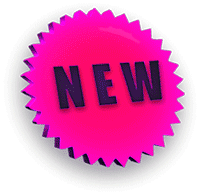 Mahatma Gandhi College of Education Announced Direct Admission in B.Ed Course 2016-2018 session from Haryana Government University(MDU and KU).
_________________________________________________________________________________________________________ _________________________________________________________________________________________________________ Up Government Announced for UP B.ed Entrance Examination Form for 2016 Session, Now B.Ed is 2 years program. We are also running a B.ed college in UP, Recognized by NCTE and UP Government University named Dr. Bhim Rao Ambedkar University Agra, it is also known as Agra University, Our B.ed College name is "Mind Power Education College" College Code is "639" approved by Agra University our college is on highway NH2 nearby agra. Students can apply directly through college also for entrance examination. And there is no extra charge for assistance, you submit only government fees, for apply call at 08447770950.
Bachelor of Education / B.Ed is popularly known as one of the most popular courses for Teacher Education among students in India and over all Indian states, there is no exception. If you wish to become a teacher in high schools of middle schools, Even Primary schools also. A B.Ed degree is a must for Eligibility to apply in a private reputed schools or government schools on permanent or temporary basis. If you have not a B.ed Degree then you are not eligible for apply as a teacher in any school of any where in india. So if you want to become a TGT that is Trained Graduate Teacher then you must earn a B.ED Degree.
If you want to become a B.Ed Degree holder to making future in Education Sector don't move another place to get it.
Our College MGCE( Mahatma Gandhi College of Education ) which is top leading Teacher Education College in india and over all Indian states offers to application for B.ed. you can get Direct Admission in B.Ed Course for 2016 to 2018 Batch.
To Get Direct Admission in B.ed Course, the students must Completed his/her Graduation Degree with any stream. The total duration of this course is 2 year. And there are limited seats for different states of students. So don't be late, because admissions are open for B.ED Course on First Come First serve basis.
Welcome To MGCE for Making Your Future in Education Sector
ELIGIBILITY FOR B.ED

FEE STRUCTURE FOR B.ED

Students Must Complete his / her Graduation with any stream or equivalent to apply for B.ed Degree Program.

B.ed students have to pay only Government fee which is decided by Uttar pradesh Government, and UP Gogernment University, Dr Bhim Rao Ambedkar University Agra and Haryana Government University(MDU,KU). For more information Call at 08447770950 for fee structure of B.Ed Course 2016 to 2018 session.